Hand-crafted, Beautifully Made Website.
Without The Premium Price.
If you want a business website that not only looks good but is aligned with your brand and can help inspire action, you're in the right place. We help a business like yours design websites that generate impressive results, lasting positive impressions, and help your brand connect with your audience through effective visual communication.
You Want To Have A Website That Looks Awesome And Can Help You Engage With Your Web Visitors. But…
Web design is not as easy as it seems.
You are spending hours browsing through hundreds of references. And when you finally find the one that you want, you don't know how you can apply the idea to your website. Or when you know how to get it right, the tool is just too complicated. Yet, you don't have the time to learn because there are so many things on your plate. Hiring a random freelancer? Well, you can't take the risk of wasting your money on something you don't want to use… Or worse, using whatever they come up with, and risk embarrassing your brand in front of your customers/clients.
Instead, you should hire a team of experts like us
When you work with us, you can get your website done without dealing with all the hassles of designing a website on your own. We're a team of UI/UX Designers, Digital Marketers, and Graphic Designers who know how to use a website as an effective marketing medium to connect and communicate with your audiences. So, you'll not only get your website faster, but you'll get a better end result — with none of the hassles.
Why Choose Us? We Are Unlike Most Web Designers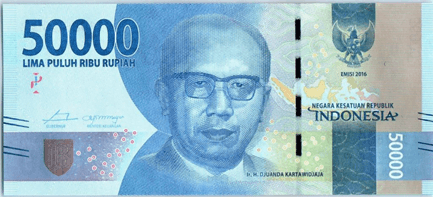 This foreign currency may look fancy and appears valuable, but it's not. In fact, you can only buy a cup of Starbucks coffee with this money bill.
You'll find the same situations when choosing a web design agency. Most of them are very good at positioning their agencies, making their service look premium. But if you ask them about the results they've generated for their clients, they'll piss their pants.
Yes, they're good at making pretty graphics and flashy web animations, but is it getting customers to click and buy something from your website? That's less likely to happen. As far as we know, they only care about their work, not their clients.
Mass Data isn't one of them.
We design our client website with one goal in mind; RESULTS.
It could be more fresh, hot leads from the web, walk-in customers, long-term business deals, or establishing a connection at a deep emotional level with your prospects — any results you want to achieve with your website.
Because after all, your website should be an important marketing asset, not just a storefront or an online company profile.
Work with a team of experts
We've been designing websites for over a decade across multiple industries. We know how to design a website that works for your business.
Fast delivery
From the initial meeting to finalized design, we can get the job done in about a two weeks or even faster if you're sending all the info we need from the start.
Powerful assets
You'll get hand-crafted, stunningly beautiful assets that are so professional and aligned with your brand, you'll swear someone designed it in-house.
Whether you need a simple website like a lead-gen page and a single-product eCommerce, or more complicated ones like a marketplace or a news site, we can help you create websites that can connect and engage with your visitors.
What's more, we can also help you with other things related to web design, such as:
Creating website themes that meet your design goals
Custom, hand-crafted graphics
Re-designing website that doesn't deliver results you expect
Mapping out a creative direction to translate your brand identity into a website
15+ Years In The Business
Why Clients Love Our Web Design Service?: We Don't Design Website To Just Look Beautiful!
We know that a website must look good. That's a given. And yet, we also agree that looking good is only skin deep. If the beautiful design feels wrong, it won't engage with your audiences and make them come back to your website.
Fortunately, when you choose our team to design your website, you'll also gain access to experienced marketers who know how to make a website that looks great in the eye and can engage with your web visitors.
That's something you can't get from a web design agency that only create beautiful things for the sake of it.
By Now, You're Probably Worrying About The Cost…
Relax, we're not a 'premium' marketing agency that charges hundreds or even thousands of euros for just simple work like designing a website banner or an opt-in form.
We can deliver top-notch web design work while charging you a fair and reasonable price — waaaay cheaper than what you'd pay for hiring a marketing or design agency.
Here's why…
See, when you pay for a marketing or design agency, most of your budget is going to 'busy work' that's the result of their complicated, large-scale company hierarchy.
We don't have that kind of 'busy work' here.
That's why with a small team, we can get the job done faster… Thus, allowing us to charge at a lower price without compromising on quality.
Whether you want to re-design your current website from scratch or create a website from scratch, our rate won't break your bank.
So what do you say? Interested in working with our team? If so, just click on the button below, and let's talk!
Great Website Can Transform Your Business Results
It's a simple marketing principle: perception influences emotion → emotion influences action → and action influences sales.
That's what a great website can do for your business.
So, when you heard someone that getting their business online has significantly increased their revenue, they were not exaggerating. In fact, we can help you do the same.
We'll help you design a website that takes your business to the next level of success in no time flat. You'll score a hat-trick of solid online presence, stronger brand identity, and better bottom-line results — and you didn't do a thing to achieve it.
If that sounds like something you want, click the button below to contact us today: