Kaj je porocanje podatkov?
Poročanje podatkov je postopek zbiranja, združevanja in vizualizacije neobdelanih podatkov iz vseh razpoložljivih virov o vašem podjetju in njegovem poslovanju ter ocenjevanje njegove uspešnosti.
Zakaj sta poročanje in analitika podatkov za nas tako pomembna?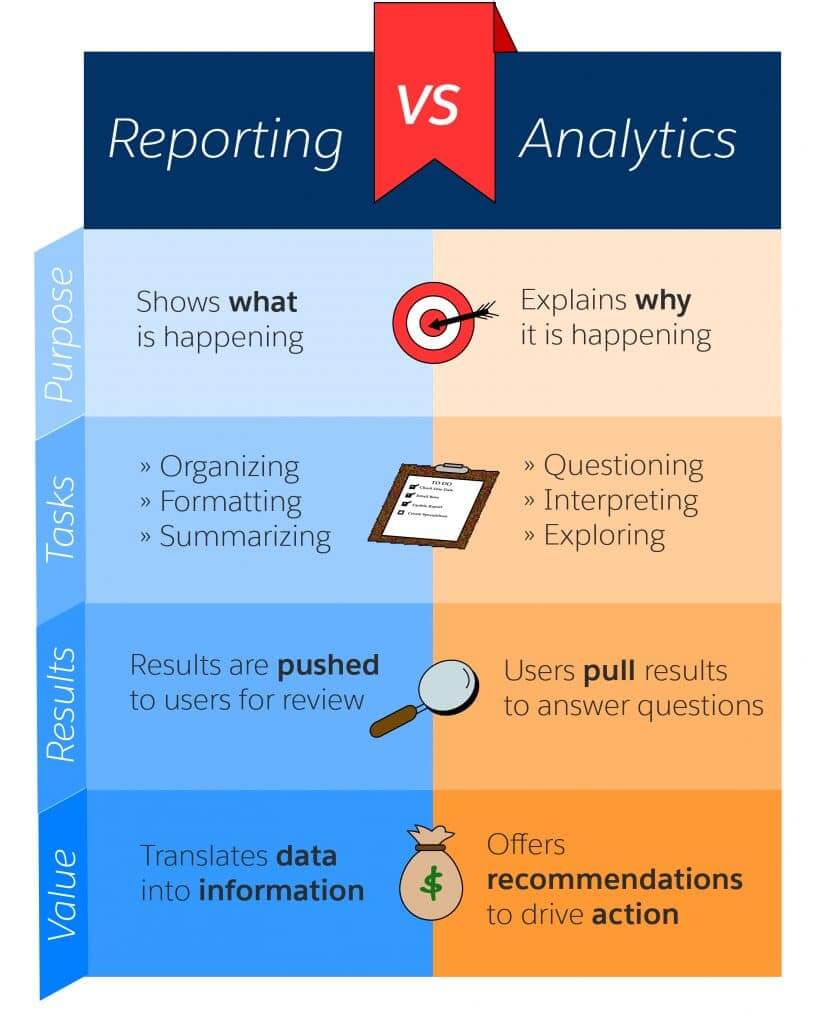 Poročilo nam bo povedalo, kje in kako porabiti največ časa in sredstev ter kako čim bolj optimizirati kampanje.
Podatkovna poročila odgovarjajo na številna vprašanja o vašem poslovanju, kot so:
– prihodki
– terjatve
– čisti dobiček
– DONOSNOST NALOŽB
– ROAS
– COGS (strošek proizvodnje izdelka)
Pridobljeni podatki so najpogosteje predstavljeni v Excelovih dokumentih v obliki tabel, grafov ali diagramov.
To zagotavlja pravočasno evidenco finančnega stanja podjetja ali segmenta vaših financ, na primer prodaje.

Zato v podjetju MASS DATA svojim strankam ponujamo veliko različnih možnosti. Od implementacij, GA4, GTM do samostojnih podatkovnih skladišč. Temelji na samostojnih gostovanih podatkovnih bazah MYSQL ali rešitvah v oblaku.
To nato izkoristimo in vam pripravimo izčrpna in interaktivna poročila v orodjih za vizualizacijo podatkov, kot so Google data studio, Tableau, Metabase, Power BI itd.